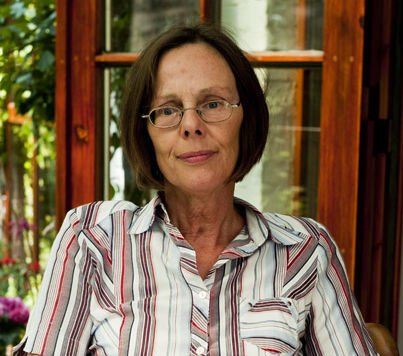 Zurück zur Übersicht
Katja Havemann
geboren 1947 in Neubarnim
It is easy to be fooled when you meet Katja, whose real name is Annedore. Her friendly approach is coupled with a very critical eye for people. She speaks thoughtfully, choosing her words precisely, and she can also hold her tongue and keep her thoughts to herself. Putting herself in the spotlight absolutely goes against her character. She rarely agrees to use her well-known name as the widow of Robert Havemann for public appearances.
Katja Havemann shows her colours by different means than deliberate publicity. She doesn't make a show of things; she is more of a bastion of calm for others. For the restless spirits now referred to en masse as the GDR opposition, she was not only the guardian of Robert Havemann's legacy, but also an authority in her own right. In autumn 1989 her home in Grünheide near Berlin was the birthplace of an initiative that was to play a key role in finally bringing change to the GDR. She and her closest friend Bärbel Bohley had invited almost thirty fellow activists to initiate the grassroots movement Neues Forum (New Forum). From then on, she was always there when the initiative group met, demonstrations were prepared, or the Stasi archive was occupied to force the opening of the files in the autumn of 1990.
The attention and recognition connected in the public eye with the name Katja Havemann never prompted her to take office or become a figurehead of the grassroots movement. Trained as a social education worker, from the mid-1990s onwards she took care of people in need: people with disabilities, social disadvantages and mental health problems. Yet her reserve has never stopped her from getting involved in debates within society when the subject is important to her, for example, dealing with the past. In her many years by the side of Robert Havemann and after his death in 1982 in the East Berlin Frauen für den Frieden group (Women for Peace) or the Initiative für Frieden und Menschenrechte (Initiative for Peace and Human Rights), she experienced many betrayals. She witnessed how people gave in to pressure for their own advantage, and yet she has no craving for revenge whatsoever.