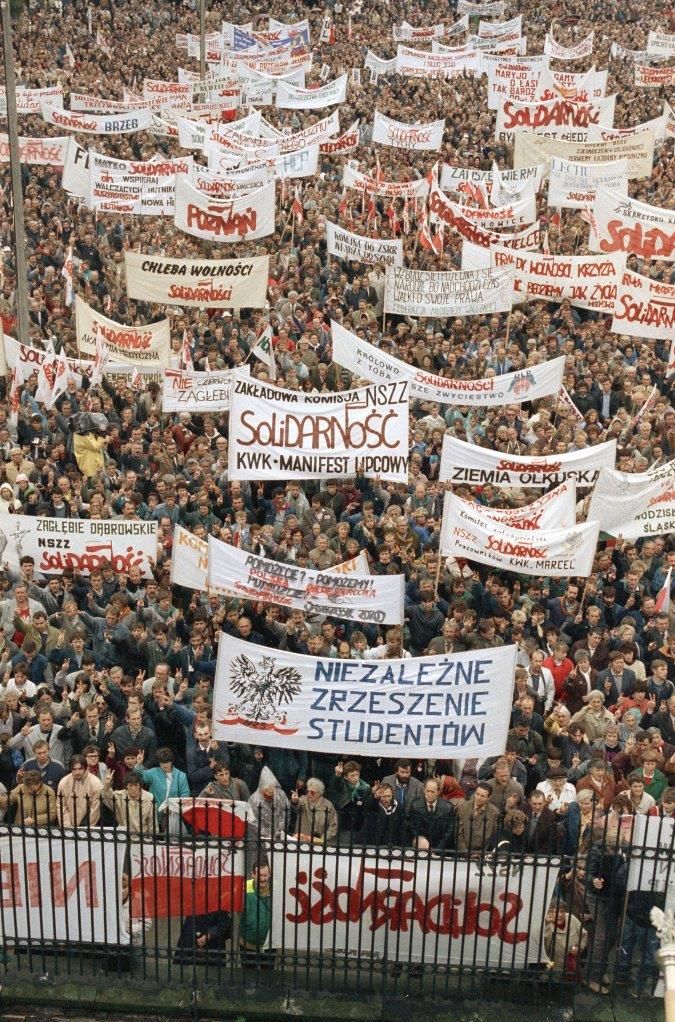 >

>

>

The protest goes on
The conflicts in East Germany began to escalate in 1988. More and more people applied to emigrate. They wanted to leave the GDR, as they saw no prospects there. An increasing number tried to pressure for emigration to West Germany through public protest.
The opposition took a different approach, wanting to reform the country. They called for the observation of human rights and political liberties such as freedom of assembly and association. They considered it essential for human and civil rights to be granted before the necessary changes could be achieved in society.
Thousands of people who were unhappy in the dictatorship met up at church congresses and forums run by the Ecumenical Assembly. It was a chance to talk to like-minded people, expressing criticism and emphasising their demands. Church newspapers tried to report on these meetings but were censored. Opposition activists demonstrated against censorship in the autumn of 1988 in response. Their criticism also extended to the militarisation of society and the state education system in the GDR.