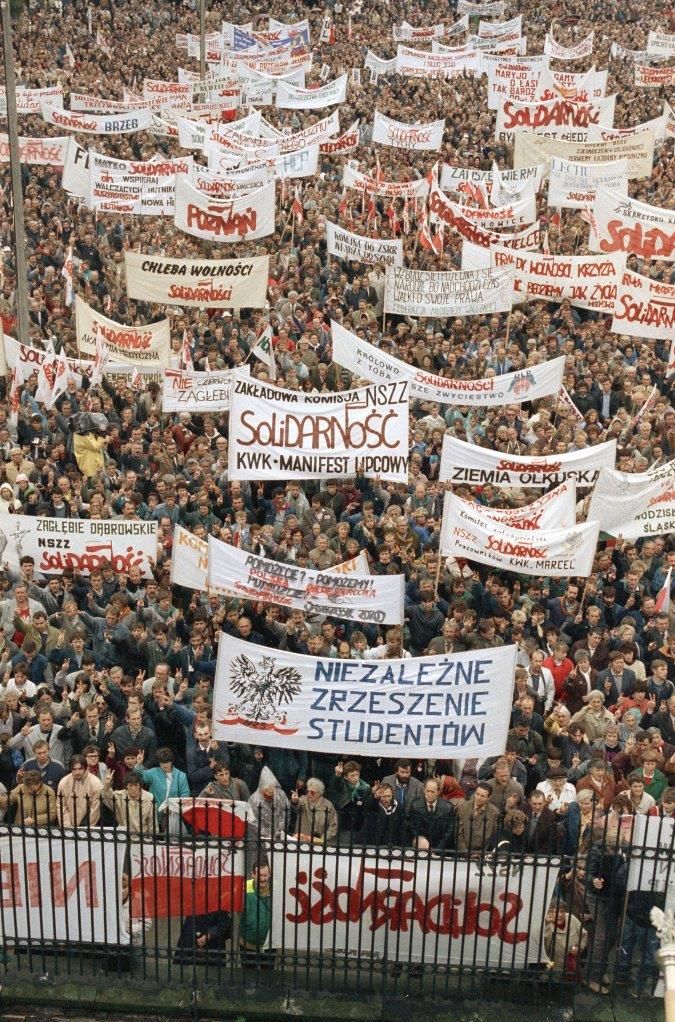 >

>

>

Freedom for those who think differently
The official memorial demonstration in honour of Rosa Luxemburg and Karl Liebknecht took place in East Berlin on 17 January 1988. People who wanted to leave the country and members of the opposition demonstrated together under the motto: freedom for those who think differently. This kind of action was a crime in the GDR; more than a hundred demonstrators were arrested.
The state took the opportunity for another blow against civil rights activists, arresting prominent figures from the East Berlin opposition a few days after the demonstration. They had spoken out in public on behalf of the arrested demonstrators and passed on information showing the GDR in a critical light to West Germany.
There were solidarity campaigns and vigils all over the country. On top of this, the GDR government was faced with a wave of protest from many countries in the West. In response, it gave the arrested activists the choice of either up to twelve years in prison or leaving the country. Under such huge pressure, most of the prisoners decided to emigrate from the GDR. This meant the opposition lost a number of key players.