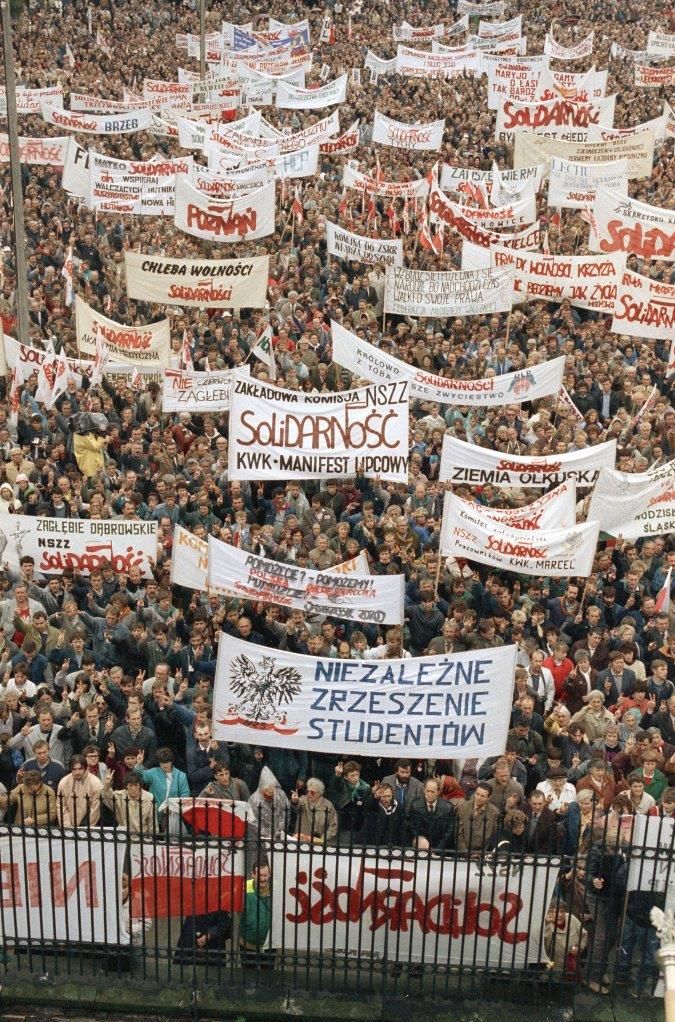 First steps to revolution
The domestic reform process in the Soviet Union opened up opportunities for increased democracy in the societies across the Eastern Bloc. But the GDR government refused to make any reforms. This had consequences for the East Germans. The number of people wanting to leave the country for good continued to increase. Others protested their rights more and more loudly.
The head of the Communist Party in the Soviet Union, Mikhail Gorbachev, had initiated a domestic reform process in 1985, paving the way for greater democracy in Central and Eastern Europe. The political and economic crisis in the Eastern Bloc intensified in early 1989. The communist dictatorships entered a process of decline.
The GDR government stuck firmly to its old course, even welcoming the brutal suppression of the peaceful democracy movement in China. The people in the GDR saw this as a threat, fearing violent conflict in their own country. Many of them applied to emigrate. Critics who remained in the country protested against electoral fraud, which the opposition proved had taken place at the 1989 local elections. They demanded human and civil rights.