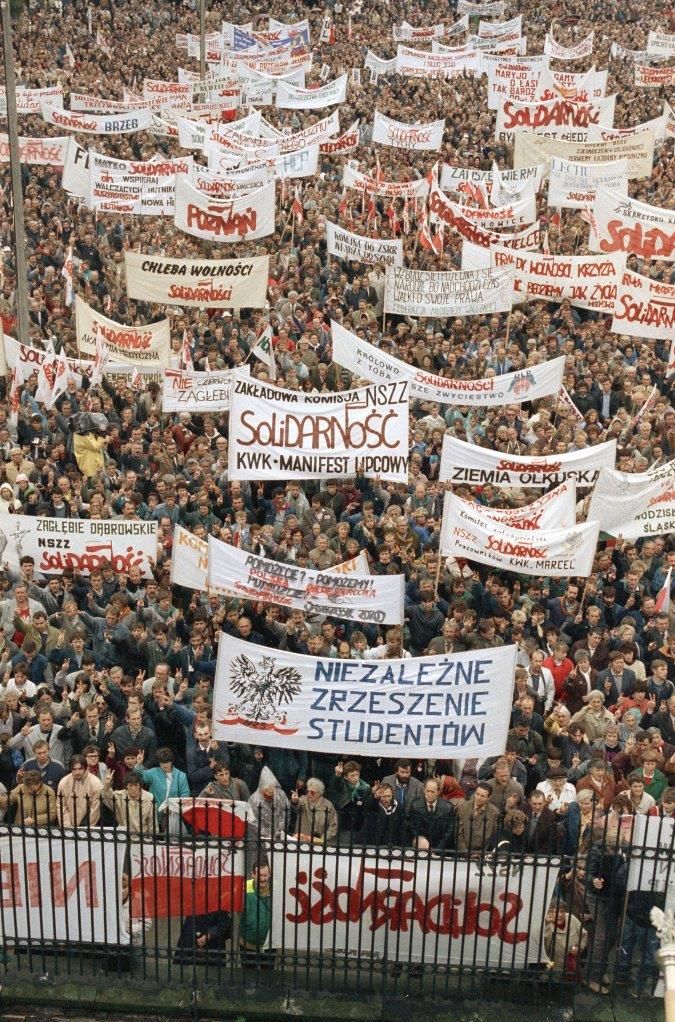 The opposition goes public
In the course of the 1980s, opposition groups sprang up in all regions of the GDR. By organising events and producing illegal publications, they attempted to make their own publicity. The activists formed networks and made connections to the West, extending the sphere of influence for their campaigns considerably.
The Initiative for Peace and Human Rights was an important opposition group established in East Berlin in 1986. It documented the violation of human rights in the GDR and demanded basic civil rights, liberties and democracy.
The Environmental Library was also founded in 1986 in East Berlin. Anyone interested could use the premises to exchange information with others, read publications banned in the GDR and watch performances by dissident artists. Soon similar libraries were set up in other towns and cities. They quickly turned into popular communication centres.
Peace, environmental or conscientious objector groups joined forces in networks and distributed small print-runs of underground newspapers. This was where people could read everything they would never learn from the official GDR media. Opposition activists in the East had the support of West German journalists and critics of the GDR who had moved to the West.